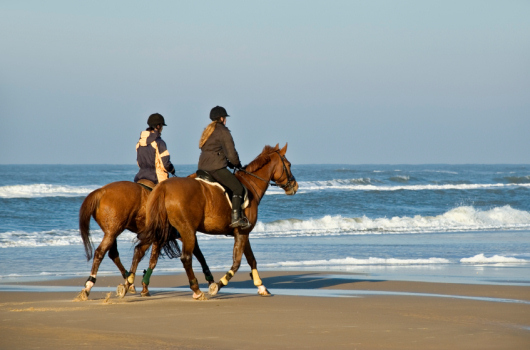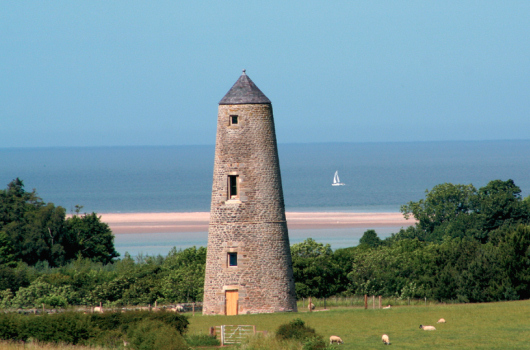 The Ducket, Outchester Farm, Northumberland
- Unique holiday cottage in an 18th century tower
- stunning coastal views towards Holy Island
- Visit England 5 Stars Self Catering
- sleeps two
- complimentary Wi-Fi

The Ducket, a 65 feet high tower, is located in its own grounds on Outchester Farm, about half-a-mile from Budle Bay. Built sometime in the 18th century, it stands like a watchtower over the Northumbrian Coast as if guarding the approach to Holy Island.
Restored in 2009, this 18th century Grade 2 listed dovecote now has 21st century facilities, such as ground source heating and Wi-Fi, and offers unique self-catering holiday cottage accommodation for a couple visiting Northumberland.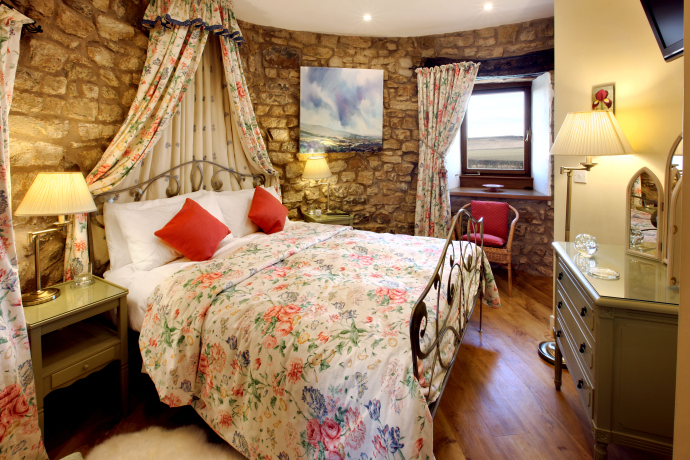 Whether you are on holiday, honeymoon or just looking for a short break, staying in The Ducket will guarantee peace, tranquility and a most memorable experience, similar to living in a lighthouse on land. It is the perfect place for a very special holiday. Few will ever experience the thrill of staying somewhere as unique and exciting. Its stunning location, with wonderful panoramic views, is an added bonus.
Accommodation in The Ducket
The Ducket sleeps two.
It has been awarded a 5 Stars Self Catering grading by Visit England.
Free Wi-Fi is provided - just bring your own laptop.
The accommodation, split over five floors, comprises a series of mostly circular rooms accessed by a hand-crafted, wrought-iron, curved staircase.
On the ground floor is a washer / tumble-drier and a bathroom with bath and large walk-in shower.
On the first floor is a double bedroom with a king-size bed and Freeview television.
On the second floor is a kitchen with microwave, double-oven, dishwasher, fridge, freezer and television.
On the third floor is a sitting room with Freeview television and DVD player.
On the top floor is a library with comfortable seating and panoramic views of Lindisfarne Castle, the Northumberland coastline and Cheviot Hills.
There is parking and a paved terrace at the base of the tower.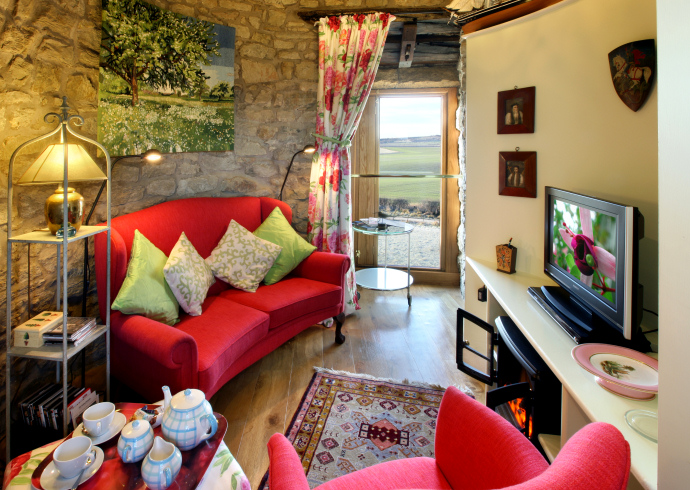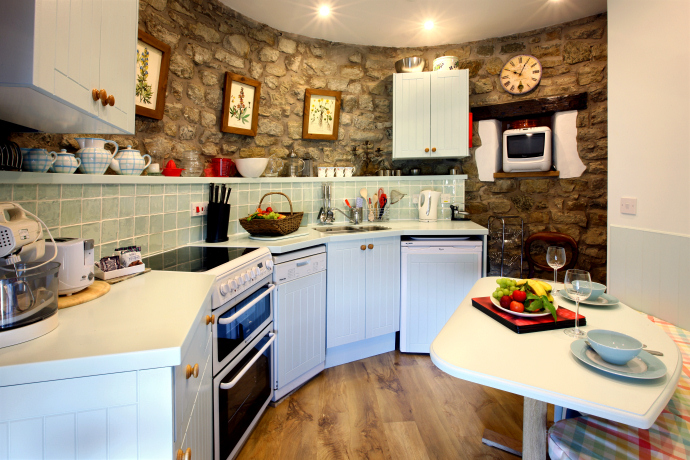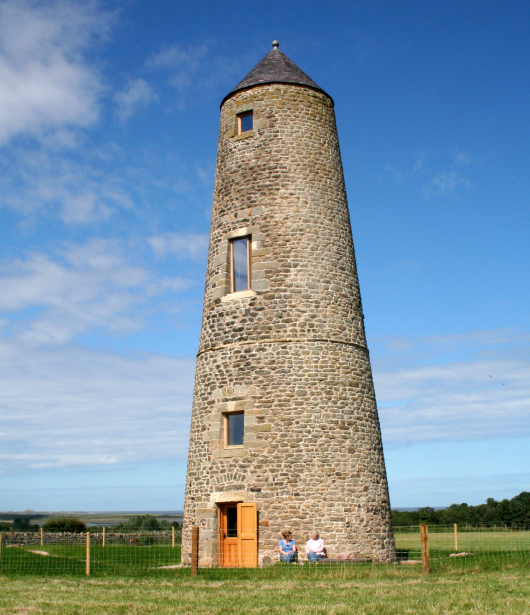 The Ducket
'Ducket' is a local shortening of 'dovecot'. As a dovecot, it would have been a valuable asset, providing a good supply of meat, eggs and manure. Prior to this, it was thought to have been a windmill or merely a folly. Now fully restored, it is of value again as a unique self-catering holiday cottage.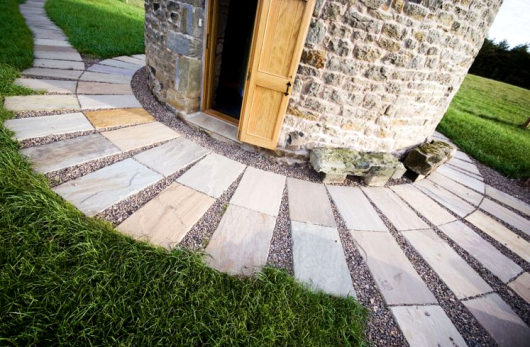 From The Ducket's Guest Book ...
'What a fantastic place to spend Valentine�s weekend! Every attention to detail, comfort and pleasure is here at The Ducket! Fresh, shiny and new, we thoroughly enjoyed the excellent facilities on all five levels. We enjoyed two great walks on Bamburgh and Ross Beach, then returned to the cosy Ducket to eat, read and watch TV. We were comfortable, cosy and cosseted and will definitely return to roost again and again. Two cooing lovebirds from Derby.'
'What an amazing place - we have never stayed anywhere like it. The sight of the birds wheeling around the tower was fascinating. We came to celebrate an anniversary and it will be difficult to do anything as exciting again!'