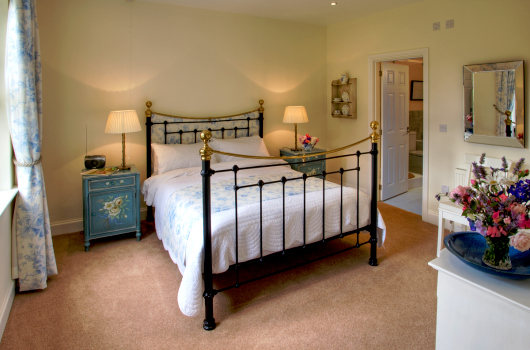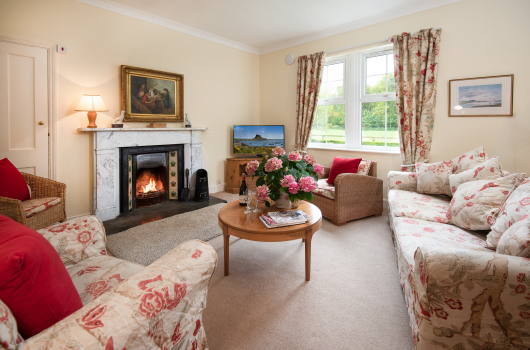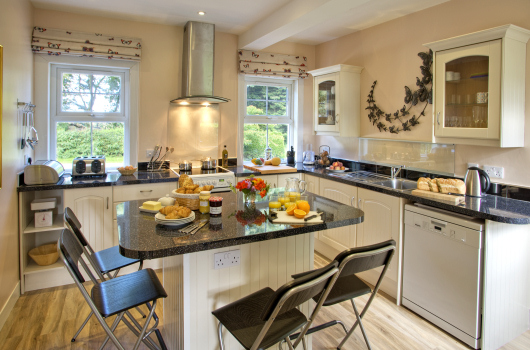 Puffin Cottage, Outchester Farm, Northumberland
- luxury self-catering holiday cottage on Northumberland Heritage Coast
- Visit England 5 Stars Self Catering
- sleeps two
- complimentary Wi-Fi

Set in open countryside on Outchester Farm half-a-mile from Budle Bay, Northumberland, this is one of eight terraced self-catering holiday cottages set around a large lawned courtyard with adjacent car parking. It offers ideal self-catering holiday cottage accommodation for a couple visiting Northumberland.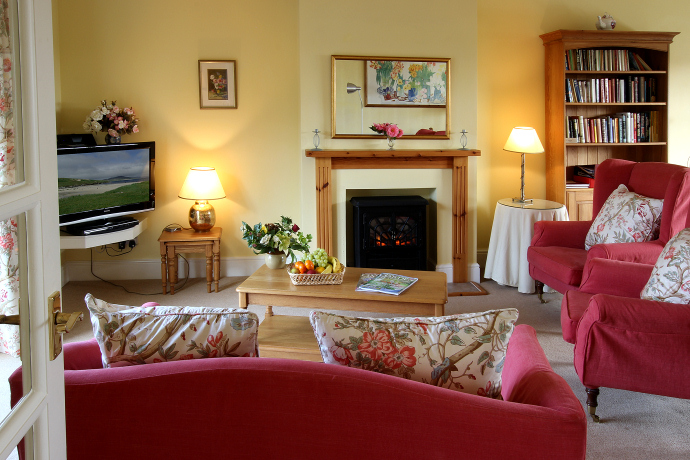 Accommodation in Puffin Cottage
Puffin Cottage sleeps two.
It has been awarded a 5 Stars Self Catering grading by Visit England.
All of the accommodation is on one level.
Free Wi-Fi is provided - just bring your own laptop.
Spacious open-plan sitting room / kitchen. The sitting room is equipped with a television with Freeview, DVD player and radio, and features French windows opening on to a private terrace. The kitchen has a farmhouse dining table, fridge, freezer, dishwasher, oven / hob and microwave.
One double bedroom with king-size bed and television.
Bathroom with bath, shower and washing machine with tumble drier.
There are two parking spaces and a secure bike stand beside the cottage.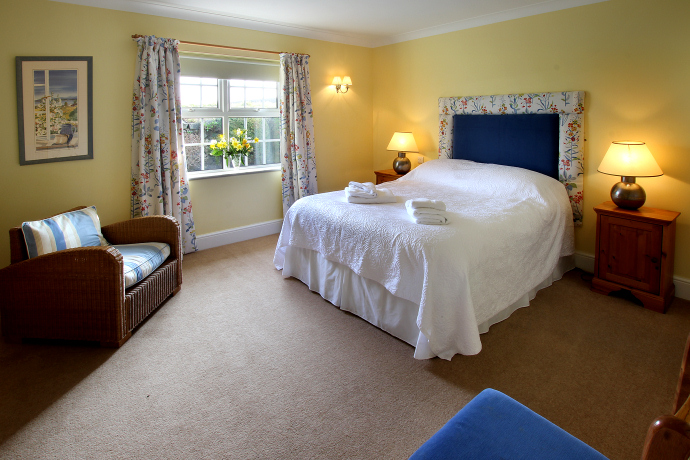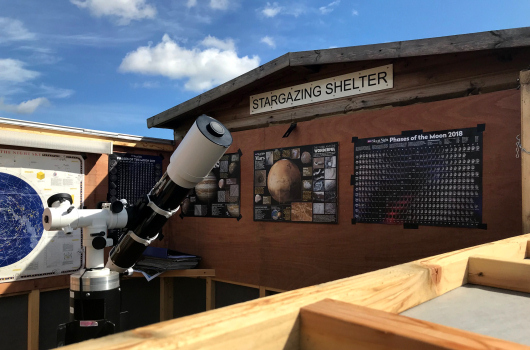 Book On-line or by Telephone
Our prices and availability are always 100% accurate - if the dates you want are available, you can book on-line instantly. Bookings can also be made by telephone.
The Puffin
An unusual bird with a large head, the puffin nests down a hole, perches upright, but rests lying down, and has a rather self-conscious expression as a result.
From Puffin Cottage's Guest Book ...
'An outstanding cottage that far exceeded our expectations. We have lived in luxury all week!'