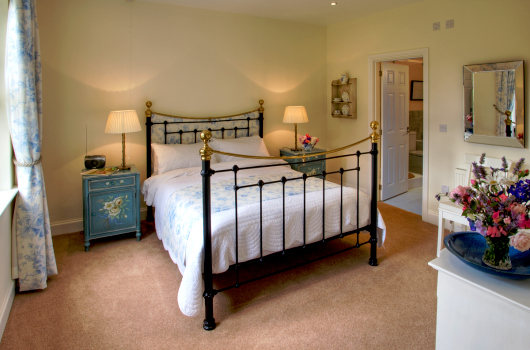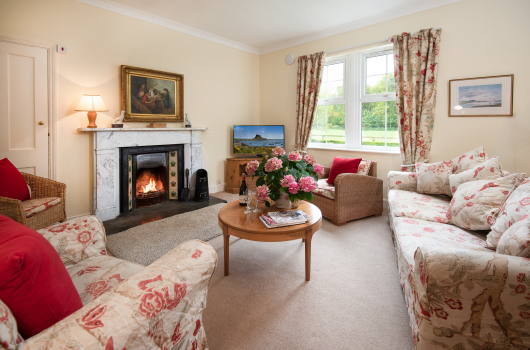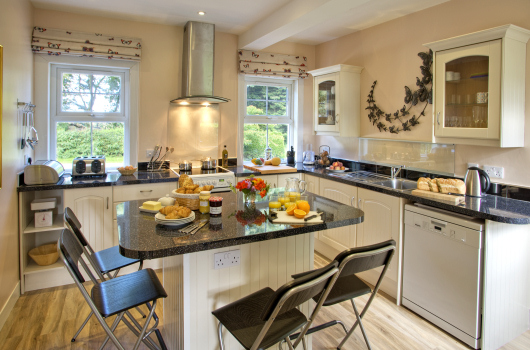 Eiderduck Cottage, Outchester Farm, Northumberland
- luxury self-catering holiday cottage on Northumberland Heritage Coast
- 5 Stars Gold Self Catering
- sleeps two
- complimentary Wi-Fi


Set in open countryside on Outchester Farm half-a-mile from Budle Bay, Northumberland, this is one of eight terraced self-catering holiday cottages set around a large lawned courtyard with adjacent car parking.
It offers ideal self-catering holiday cottage accommodation for a couple visiting Northumberland.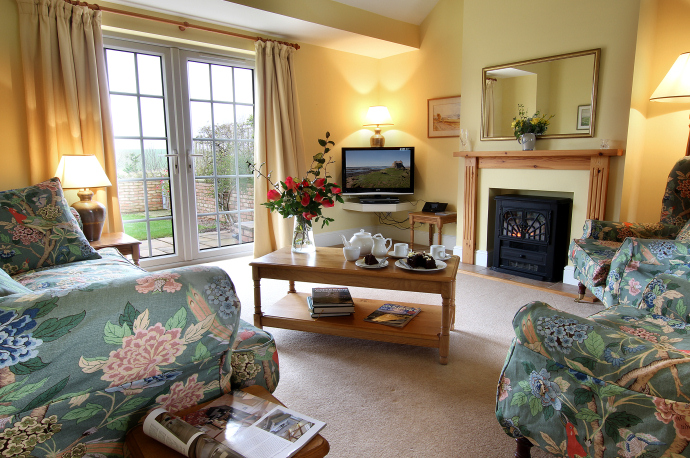 Accommodation in Eiderduck Cottage
Eiderduck Cottage sleeps two.
It has been awarded a 5 Stars Gold Self Catering grading by Visit England.
It has been assessed as suitable for the less able-bodied and has received a Mobility M1 grading.
All of the accommodation is on one level.
Free Wi-Fi is provided - just bring your own laptop.
Spacious open-plan sitting room / kitchen. The sitting room is equipped with a television with Freeview, DVD player and radio, and features French windows opening on to a terrace and private, lawned, walled garden. The kitchen has a farmhouse dining table, fridge, freezer, dishwasher, oven / hob and microwave.
One double bedroom with king-size bed and television.
Bathroom with bath, shower and washing machine with tumble drier.
There are two parking spaces and a secure bike stand beside the cottage.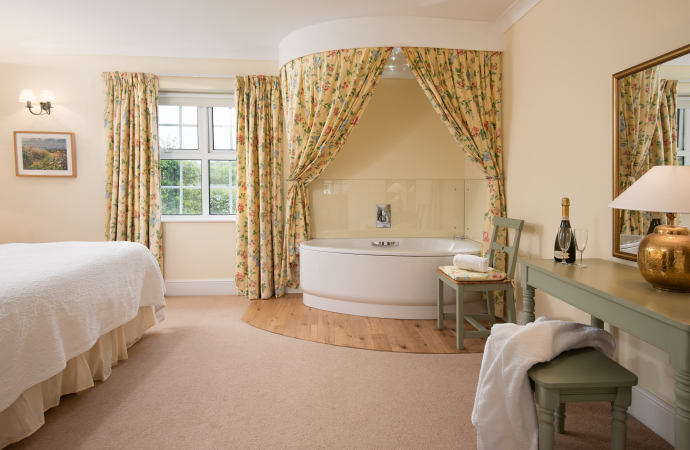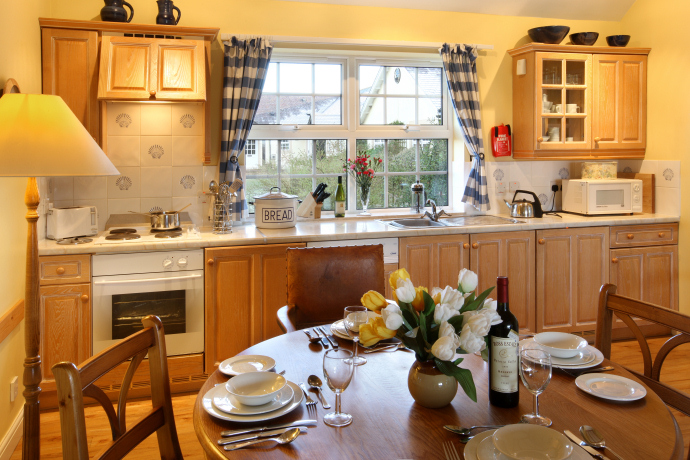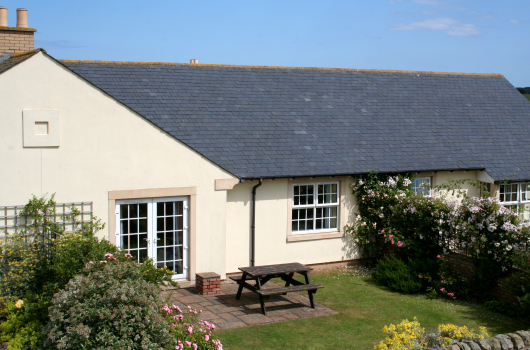 Book On-line or by Telephone
Our prices and availability are always 100% accurate - if the dates you want are available, you can book on-line instantly. Bookings can also be made by telephone.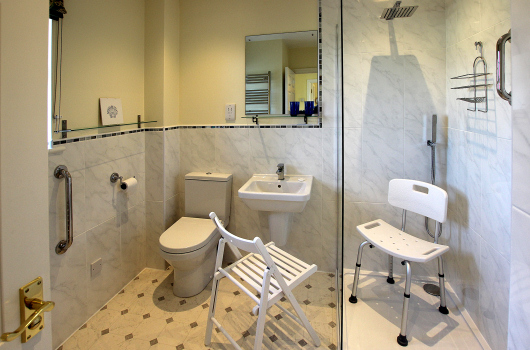 Eider Ducks
At our oyster beds, we often meet up with eider ducks, known locally as Cuddy's ducks, which have a reputation for tameness that extends back to the time of Saint Cuthbert, who lived on Holy Island 1,300 years ago.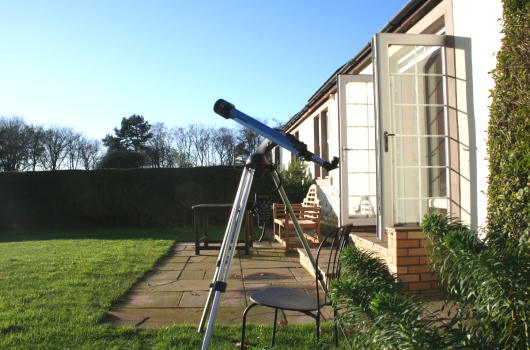 From Eiderduck Cottage's Guest Book ...
'Our fifth time here! Super cottage, very cosy, comfortable, well equipped and in a beautiful setting, and so peaceful. We have stayed in self-catering cottages the length and breadth of the British Isles and this is undoubtedly the finest.'