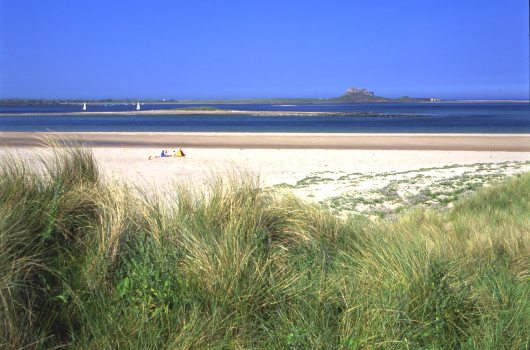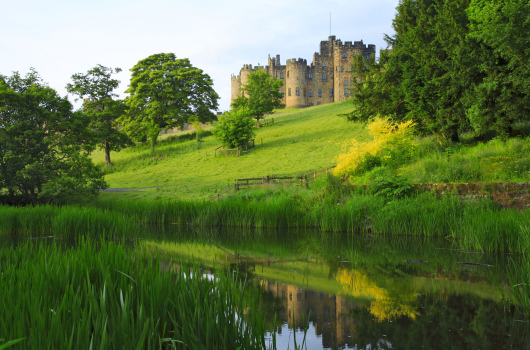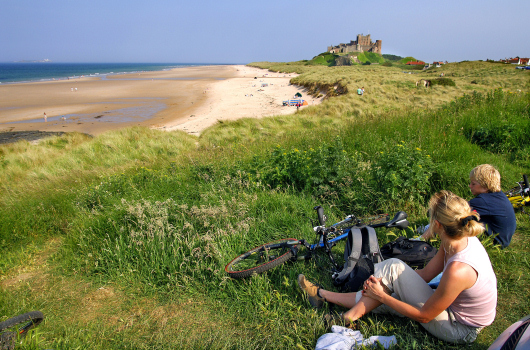 Outchester & Ross Holiday Cottages, Northumberland: Holiday Information
Lindisfarne National Nature Reserve
The Lindisfarne National Nature Reserve is a wild landscape of mudflats, saltmarshes, and sandy beaches, extending from the north of Holy Island to Budle Bay near Bamburgh, and is adjacent to the S.S.S.I. on Ross Links which are part of Ross Farm.
In winter it is home to over 50,000 wildfowl and waders that arrive from the north, including Pale-bellied Brent, Greylag and Pink-footed geese, Widgeon, Grey plover, and Bar-tailed godwit. Also Redshank, Oystercatcher, Curlew, Sandpiper, Dunlin, Knot, Turnstone, and Eiderduck (locally known as Cuddy's duck, named after St.Cuthbert).
In the spring Lapwing, Ringed plover and Little terns find nest sites in the dune slacks on the foreshore, Shelduck find rabbit holes to breed in, and Skylarks abound over Ross Links. Migrant birds pass through in considerable numbers, such as the Red-backed shrike, Bluethroat, Common wheatear, Redstart and warblers, also thrushes such as Redwing and Fieldfare, and the tiny Goldcrest.
There are many varieties of orchid that grow here - the diminutive Coralroot followed by Marsh orchids and Helleborines in June & July, which provide nectar for localised butterflies such as the Dark-green Fritillary and Grayling.