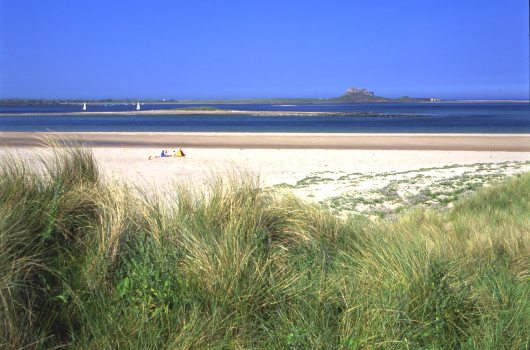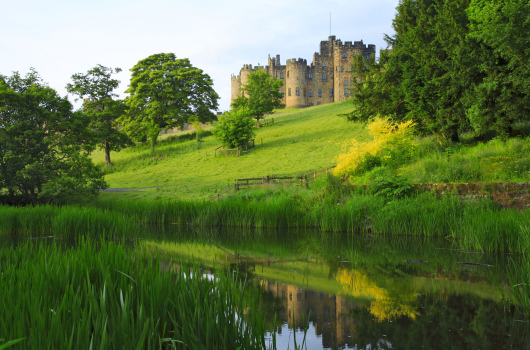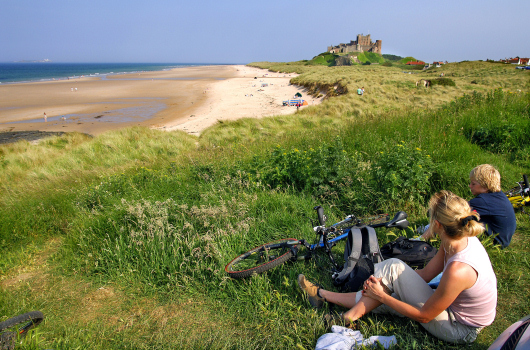 Outchester & Ross Holiday Cottages, Northumberland: Holiday Information
Sporting activities in the area
WATER SPORTS
Beadnell Bay and Bamburgh beach are great spots for watersports and there you can enjoy kitesurfing, coasteering, stand-up paddle boarding, surfing and sea kayaking. Try Kevin Anderson at KA Watersports or Chris at Boards and Bikes for lessons and equipment hire.
CYCLING
In each property, you will find a map and route instructions for 3 lovely circular cycle rides around the Belford area, one of which passes the door of Outchester Cottages and the Ducket. More local cycle maps can be obtained from Sustrans
CYCLE HIRE
Boards and Bikes based near Beadnell, hire out bikes and deliver too (small charge for delivery) from Easter until end November. Call Chris on 07563 040195
Berwick Cycles hire a range of bikes all year round. Call 07730 735396
Pedal-power in Amble also hire bikes. Tel 01665 713448
WALKING
Circular Walks
There are some beautiful walking routes close to our cottages. In each of our properties, you will now find a folder of enjoyable circular walks in Northumberland, including details of how to get there by car, where to park, maps and detailed directions:
Holy Island - around the eastern end.
Budle Bay - along the south side.
Craster to Dunstanburgh Castle.
Craster to Howick.
Harthope and Happy Valley.
College Valley to Scottish Border.
Northumberland Coast Path
You can find information on walking routes along the coast here
Guided Walks
There are a number of local walking and wildlife experts who organise programmes of lovely guided walks throughout Northumberland, particularly near the coast:
Try Footsteps in Northumberland or Shepherds Walks
HORSE RIDING
Slate Hall Riding Centre Seahouses, Tel 01665 720320
Varied selection of horses and ponies. Lessons and treks suitable for novice and experienced riders. Ride along lovely local beaches - treks around country lanes and farmland
.
Kimmerston Riding Centre Wooler, Tel 01668 216283
Exhilarating rides across the Cheviots or on Holy Island. Beach and moor rides. For novice or experienced riders.
SWIMMING AND GYMS
The Biggest One
The sea at Ross Beach!
Berwick upon Tweed
Swan Centre
Large swimming pool with children's pool, flume and wave machine. Also sports hall, gym, squash courts and cafe. Tel 01289 330603
Alnwick
Willowburn Sports Centre
Swimming pool and children's pool. Also sports hall, fitness centre and health spa.Tel 01665 605030
FISHING
Craster, Seahouses and Amble all have piers and for those who wish to go out and fish at sea, charter boats are available.
Or you can visit Chatton Trout Fisheries
Still water trout fishing is available in reservoirs and smaller lakes is available throughout Northumberland. Find out the latest information relating to permits and licences for fishing on the Northumberland County Council website
GOLF COURSES
Bamburgh Castle Golf Club
A course for the photographic golfer as no other course offers such views over a 360-degree panorama - a total of five castles can be seen from the 15th hole! This hole has featured in books on the 18 most beautiful golf holes in the world.
Six par threes and nine hidden holes test not only your golf but also the forces of nature, with gorse and whinstone (the locally basaly rock on which Bamburgh and Dunstanburgh Castles stand) often the victors.
The clubhouses, built in 1904 (the same year as the courses were laid out), offers light snacks over which to contemplate unrivalled views.Telephone : 01668 214378 or 214321
Goswick Golf Course
A masterpiece of links golf construction, designed by James Braid who designed Augusta, Georgia where the US Masters is held. This course is everything a golf course should be, lovingly tended by green keepers who pamper every little hill and hollow to make this one of the finest links course you will ever play. Little pot bunkers penalise the greedy whilst the undulating greens reward the studious and the breeze demands constant attention.
An excellently stocked pro shop and driving ground complete all golfers requirements, with the clubhouse providing quality to match the course. Goswick is often used to hold leading competitions and Open qualifying rounds.Telephone : 01289 387256
Seahouses Golf Club
This small, but perfectly formed, course has twelve links holes and six parkland holes, each with their own character. No hole is more daunting than the fearsome 10th, a par three over the liquid fairway of the old quarry. Short enough to play all day, the course and its clubhouse amply repay the time spent, even if some of it is spent gazing at the splendid views of the Farne Islands! Telephone : 01665 720794
Alnwick Golf Course
Set high above the Ducal town of Alnwick, with its Castle and Garden now a world-class destination is Swansfield Park, the home of Alnwick Golf Club. Part mature parkland and part heath, this course is sure to please, with the possible exception of the 14th, a monster par 5 known as 'The Lang Wang'. Friendly unpretentious clubhouse. Telephone : 01665 602632
Alnmouth Golf Club (Foxton Hall)
An interesting curiosity - a seaside parkland golf course. Hosting many county events, this course is manicured by the most attentive green staff, who always present the course in immaculate condition. Foxton Hall, a Georgian mansion, was in its earlier life a coastal holiday home for earlier Dukes of Northumberland. The clubhouse is a reminder of how thing used to be. Small pro shop and quality changing rooms for visitors.Telephone : 01665 830370
Dunstanburgh Castle Golf Course
If there is one reason for golfers to come to Northumberland and stay at Ross and Outchester Cottages, this superb holiday course is it! Also designed by James Braid, the couse lies along the coast at Embleton, only three miles from your cottage, nestling in the crook of silver sanded Embleton Bay with the ruins of Dunstanburgh Castle as a constant spectator. Rolling links, plateau greens and fair - but only just - fairways bring to the fore the reason why golfers took up the game. It offers a most welcoming clubhouse and a very welcoming attitude towards holiday vistors. Telephone 01665 576562
Wooler Golf Club
Situated at the village of Doddington, about 3 miles NE of Wooler. This 9 hole 18 tee, par 72 course occupies the high ground called Dod Law, looking out to the Cheviot Hills over the Glendale Valley. Stupendous views with grouse and curlew in abundance - and often some wind! Telephone 01668 282135